Looking for Motor Oil Products in Alberta? Look No Further
If there's one thing Alberta is famous for, it's our harsh, sub-zero climate and unpredictable weather. This means that having the correct, and clean engine oil is of utmost importance. It's no secret that Canadian roads can be tough on your engine and equipment, which is why 49 North Lubricants is dedicated to providing you with motor oil products built for our Alberta climates and our industries. With formulations that meet or exceed OEM specifications and outstanding expertise and customer service, we supply the Alberta region, including Southern Alberta and the Lethbridge area, through rain, snow, or shine.
Dedicated to Fulfilling your Engine Oil Needs
49 North Lubricants offers both heavy-duty motor oil and passenger car engine oil, available in both synthetic and conventional. Each type is available in a variety of different grades and sizes suitable for the purpose and automotive machinery which you require.
Alberta Engine Oil Delivery Service
We employ a fleet of delivery vehicles dedicated to ensuring our oil products are at your Alberta job site or home precisely when you need them. If you are in the Alberta area, including Southern Alberta and the Lethbridge region, you can count on 49 North Lubricants for your engine oil needs.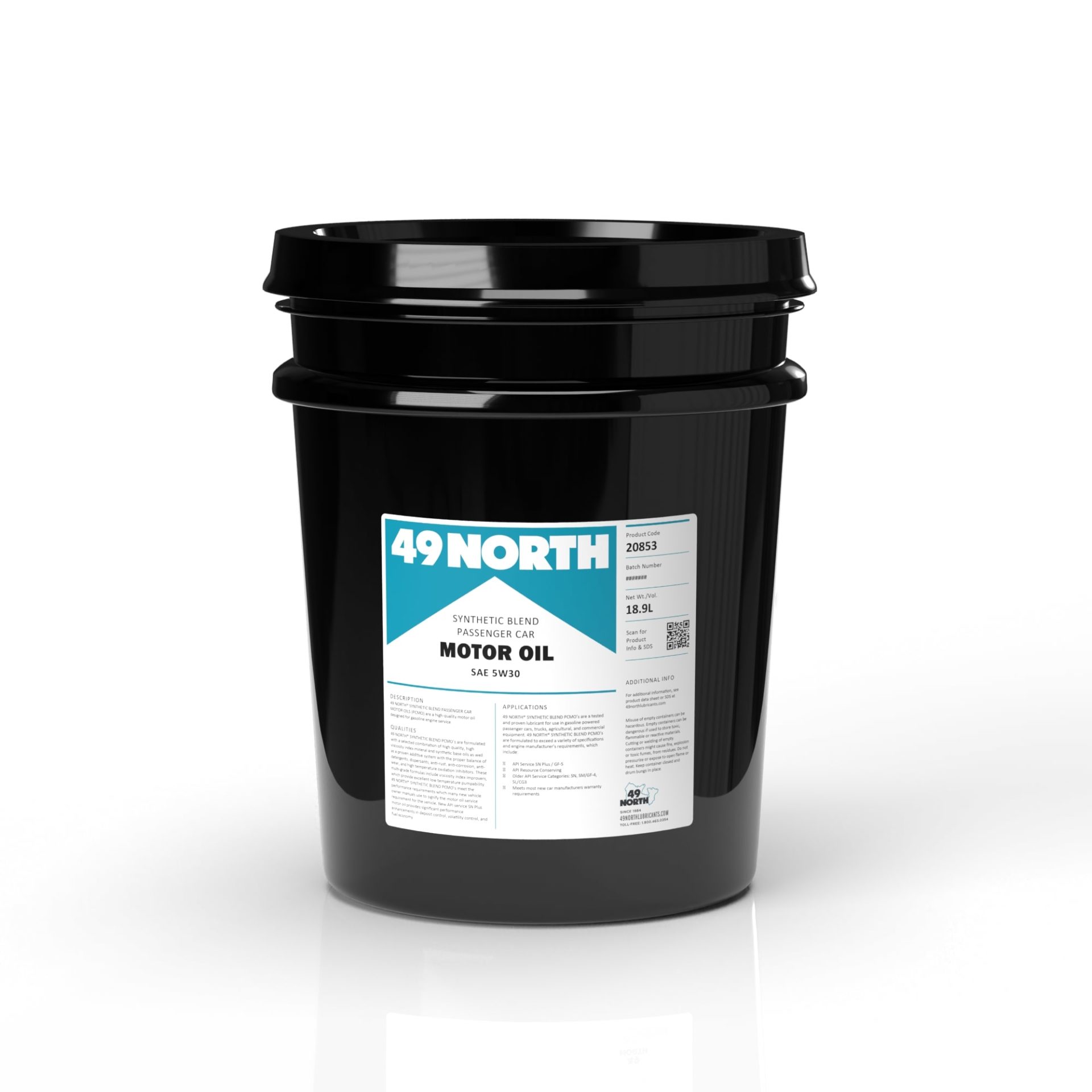 Lethbridge Testimonials
5.0 / 5
Based on 3 reviews
Posted on Google
Read all reviews
Leduc
6611 45 St Leduc, AB T9E 7E3
Lethbridge
Bay 2 – 231 28 St N, Lethbridge
Hours of Operation
Monday

8:00 AM - 5:00 PM

Tuesday

8:00 AM - 5:00 PM

Wednesday

8:00 AM - 5:00 PM

Thursday

8:00 AM - 5:00 PM

Friday

8:00 AM - 5:00 PM

Saturday

Closed

Sunday

Closed
Monday

8:00 AM - 4:00 PM

Tuesday

8:00 AM - 4:00 PM

Wednesday

8:00 AM - 4:00 PM

Thursday

8:00 AM - 4:00 PM

Friday

8:00 AM - 4:00 PM

Saturday

Closed

Sunday

Closed