49 North delivers the motor oil you need throughout Saskatchewan.
For residents of Regina, Saskatoon, and throughout Saskatchewan, harsh temperatures, like the famously frigid winters and the long, dry summers, are a guaranteed way of life. Stuck between these two meteorological extremes, it is a dire necessity to ensure your machinery, whether in the agricultural, construction, manufacturing, or trucking industry, is well-stocked and well-maintained with the proper motor oil and lubricating materials.
49 North Lubricants is here to provide you with motor oil products that meet or exceed OEM specifications with outstanding expertise and customer service. If you are in the Saskatchewan region and require motor oil or other products, we got you covered. With 49 North Lubricants motor oil, you can reduce maintenance costs, improve equipment reliability and decrease lost revenue due to equipment downtime.
Heavy-Duty Motor Oil and Passenger Car Motor Oil
49 North Lubricants offers both heavy-duty motor oil and passenger car motor oil products, available in both synthetic and conventional. Each type of motor oil is available in a variety of different grades and sizes suitable for the purpose and machinery which you require.
Saskatchewan Motor Oil Delivery
We employ a fleet of delivery vehicles dedicated to ensuring our motor oil products are at your job site or home precisely when you need them. If you are in the Saskatchewan region, including Regina and Saskatoon, you can count on 49 North Lubricants for your motor oil needs.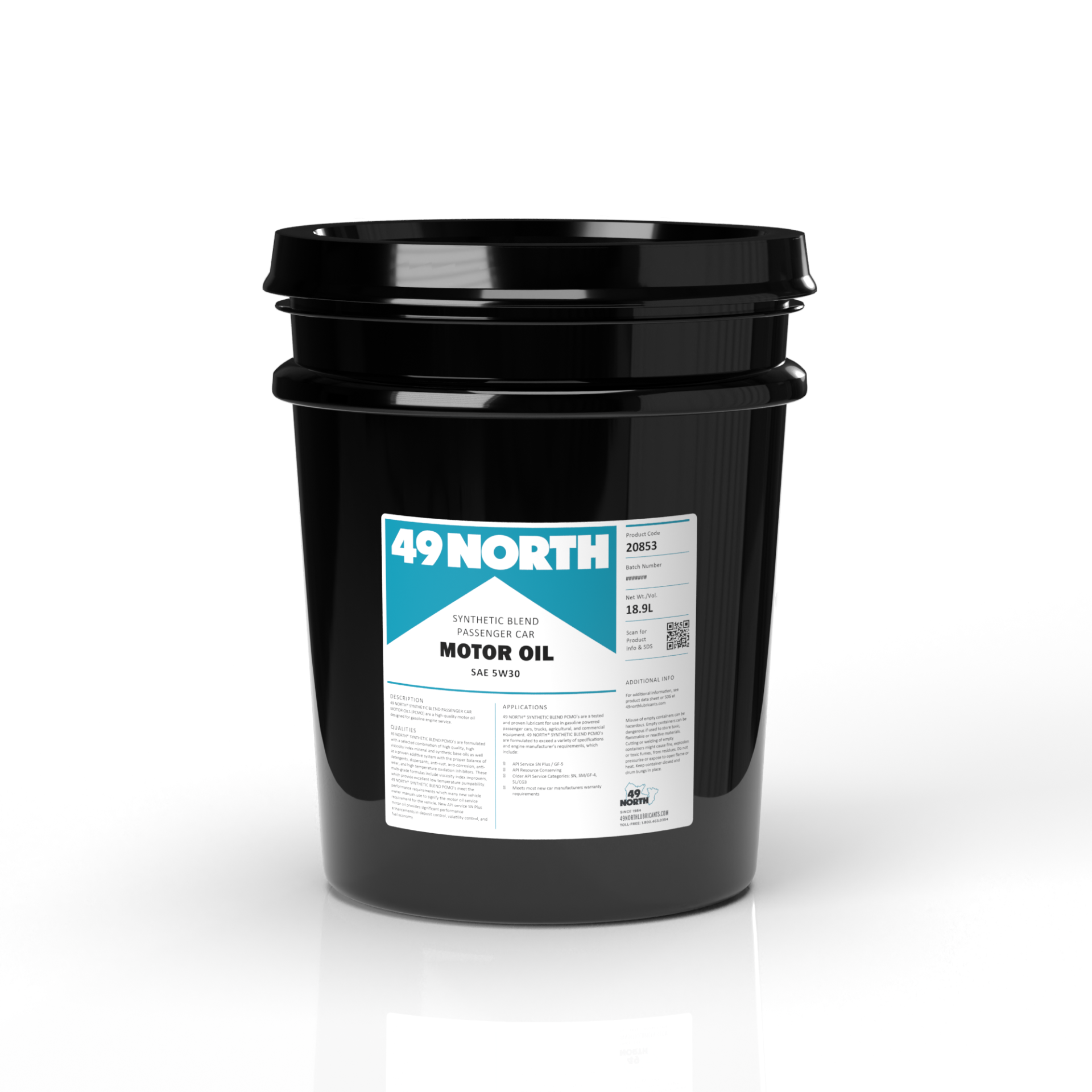 Regina
1710 Industrial Drive Regina, SK S4K 0A7
Hours of Operation
Monday

8:00 AM - 5:00 PM

Tuesday

8:00 AM - 5:00 PM

Wednesday

8:00 AM - 5:00 PM

Thursday

8:00 AM - 5:00 PM

Friday

8:00 AM - 5:00 PM

Saturday

Closed

Sunday

Closed